Hong Kong is on the eastern side of the Pearl River Delta on the southeastern coast of China, facing the South China Sea in the south, and bordering Guangdong Province in the north. Hong Kong is China's richest region, has one of the world's most liberal economies and is a major international centre of finance and trade.
Both English and Chinese are official languages in Hong Kong.
Spring
(March to May)

Summer
(June to August)

Autumn
(September to November)

Winter
(December to February)

Average Temperature

17oC - 26 oC

26oC - 31 oC

19oC - 28 oC

12oC - 20 oC
7-day Weather Forecast at website of Hong Kong Observatory
The Hong Kong Dollar is the currency of Hong Kong. The Hong Kong dollar is subdivided into 100 cents. The banknotes denominated as 1,000, 500, 100, 50, 20 and 10 dollars, while coins are 10, 5, 2 and 1 dollar and 50, 20 and 10 cents. You can exchange currency at the rate about USD1=HKD7.8.
The standard electrical voltage in Hong Kong is 220 volts AC, 50Hz. Travelers may need a transformer for any appliance or electrical equipment to three-pronged UK-style plug.
Hong Kong has an excellent publice transport system that is consider one of the best in the world. There are plenty of ways to get around Hong Kong, such as MTR, bus, minibus, trams and ferries.
MTR network is the extensive and efficient subway system in Hong Kong. It covers all major districts in the territory, including stops at the boundary with Mainland China (Lo Wu Station and Lok Ma Chau Station) and the airport. (Click for larger view)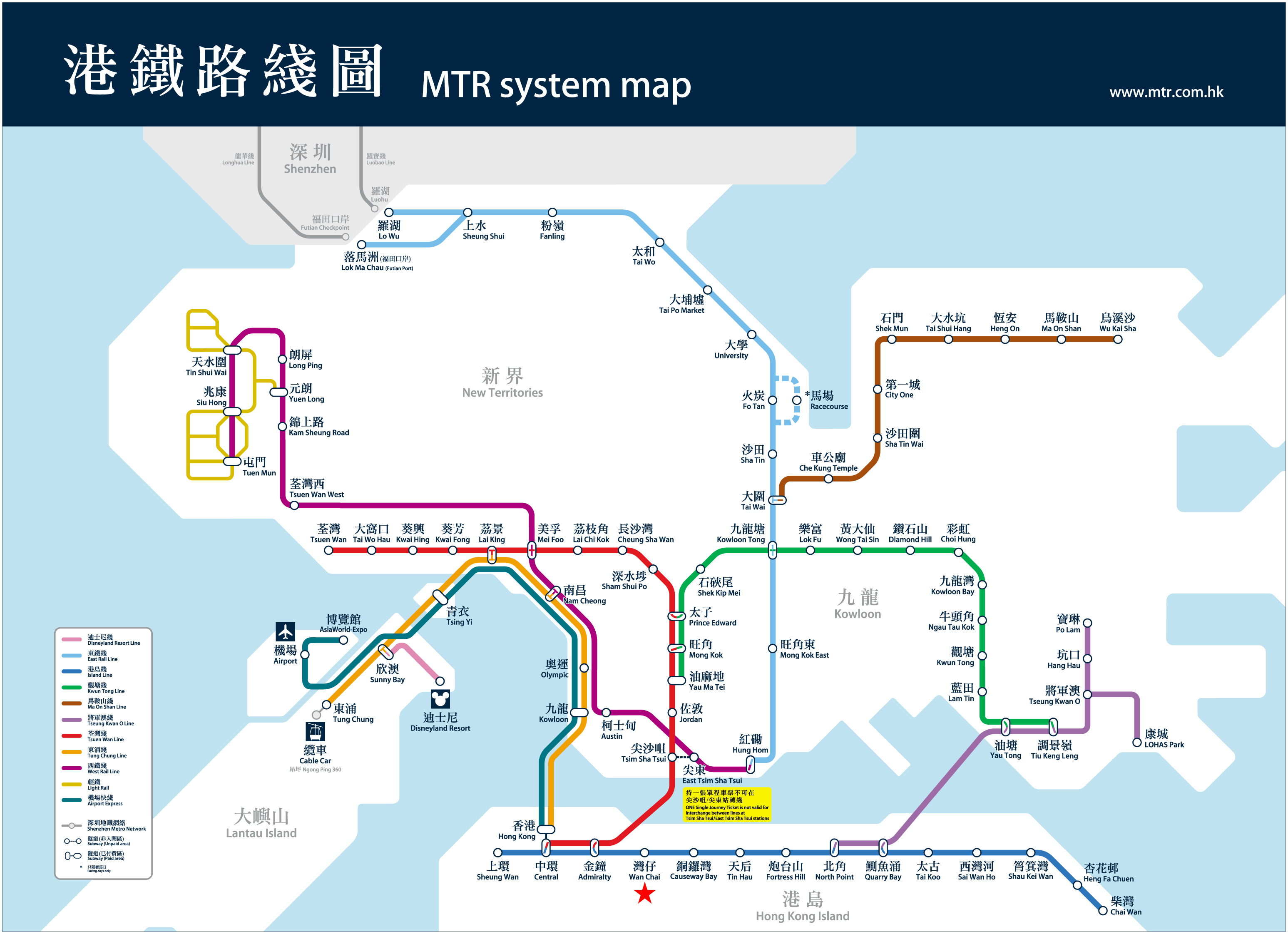 The Airport Express is the quickest way to the downtown from airport. It takes 24 minutes from airport to the Hong Kong Station (Cental).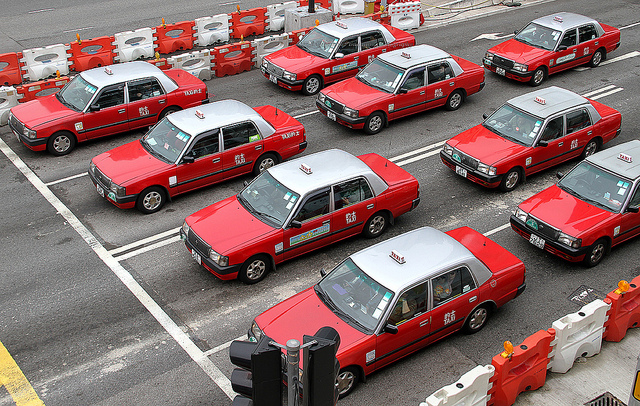 Fare Table - Urban Taxi

Fare (HK$)

First 2 kilometres or any part thereof

$ 20

Every subsequent 200 metres or part thereof, or

Every period of 1 minute waiting time or part thereof

Until the chargeable amount reaches $ 72.5

After the chargeable amount has reached $ 72.5

Additional Charges

Every baggage (Except light personal hand baggage carried inside passenger compartment)

$ 5

Wheelchairs and crutches carried by disabled passengers

Free

Every Hiring Involving the Use of Toll Tunnel, Toll Road or Toll Area

Cross-Harbour Tunnel

Amount of toll paid by driver + $ 10* (Return toll)

Eastern Harbour Crossing

Amount of toll paid by driver + $ 15* (Return toll)

Western Harbour Crossing

Amount of toll paid by driver + $ 15* (Return toll)